Tracking activity filtering
A small but useful update is now available on the activity tracking view in WP Lookout. You can choose which kinds of tracking events you want to see, including limiting to only security-related events. You can also select a single tracker (theme or plugin) and see the events just for that item.
Here's what it looks like: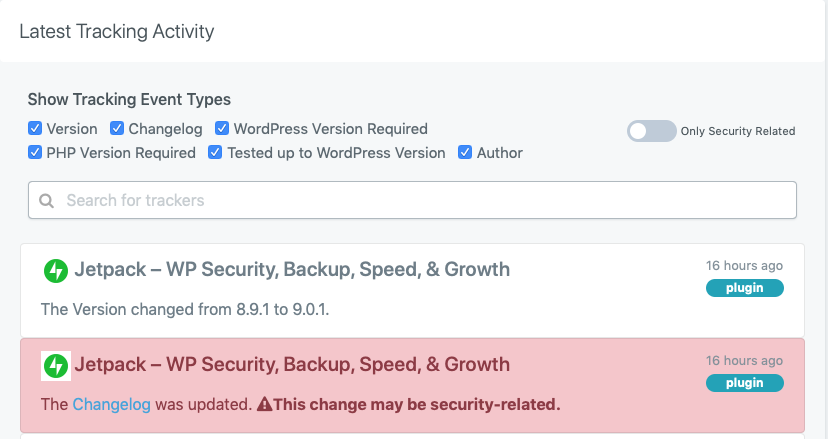 We also added the ability to sort and filter trackers on the tracker management screen, so you can choose to just see themes, just see plugins, or see everything together.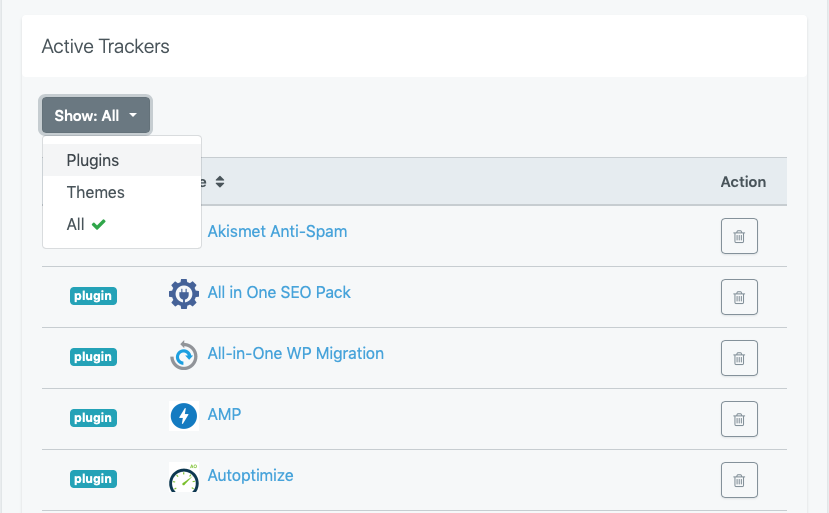 More great features are coming soon. If you have suggestions or questions, please let us know.