In WP Lookout, sites are WordPress websites where you're using our companion plugin (or other method that talks to our API) to automatically sync a list of themes and plugins installed on that site into your WP Lookout account for tracking.
Once a site is detected in your account, it will appear in the list of your sites: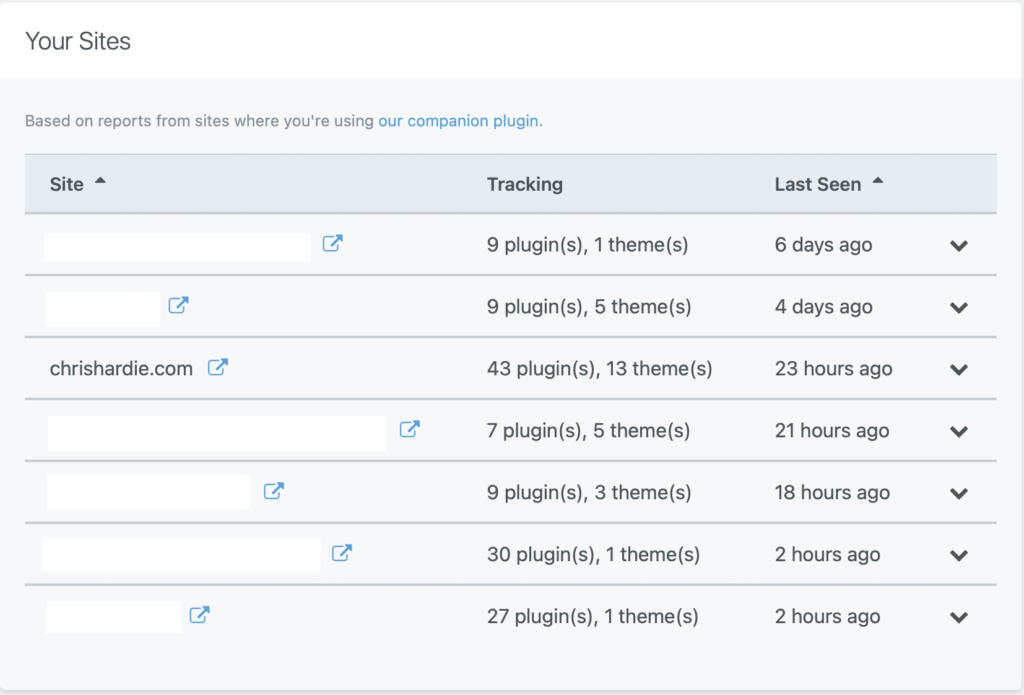 Clicking on a site will expand a panel that shows the most recent tracking activity for themes and plugins installed there: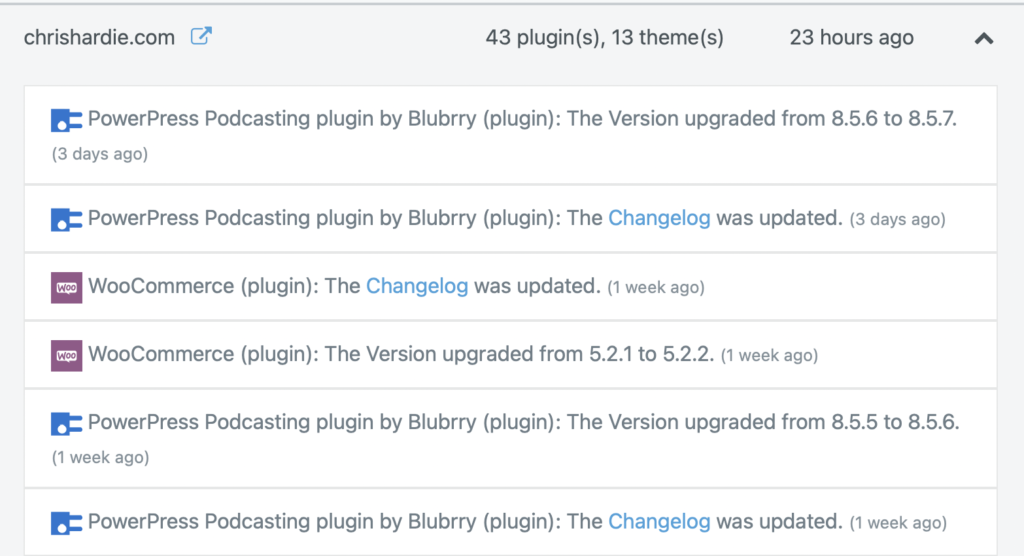 (Note that this is a list of activity detected by WP Lookout for that theme or plugin; it is not an indication of whether the theme or plugin has been updated on that particular site.)
Sites will also appear on tracker details views, to let you know where you have that theme or plugin installed: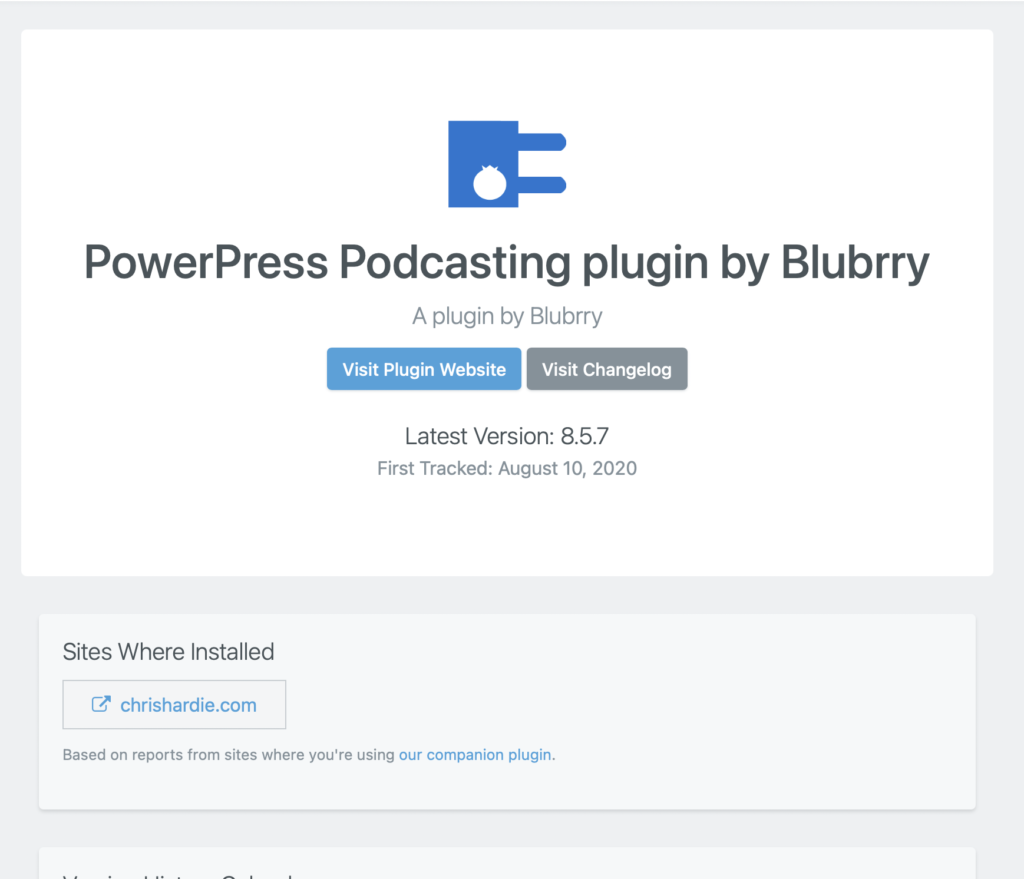 Clicking on the site from the tracker details page will take you directly to the "wp-admin" screen on your site (after logging in if need be), where you can see the latest installed version of the plugin or theme and decide if you want to update it manually.
Note that there is currently not a way to manually create a site in your WP Lookout account.