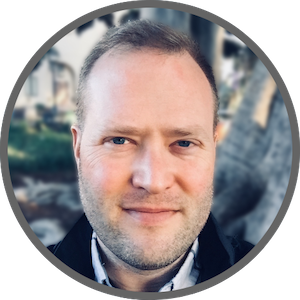 Hi! My name is Chris Hardie, and I'm the founder and creator of WP Lookout™.
I'm a software engineer and long-time WordPress developer. I spent the first part of my professional life growing a web development and consulting agency. We served clients all over the country and managed websites across a wide variety of hosting environments and content management tools. More recently, I led teams at Automattic where we provided software development, engineering consulting and support services to some of the biggest names and WordPress sites on the web.
I built WP Lookout because I've always wanted a better way to know when the WordPress themes and plugins that my clients and I depend on release new versions or make other notable changes. I'm a big fan of the value that themes and plugins bring to the WordPress ecosystem, but I'm all too familiar with how a single bug or breaking change in a single plugin can affect the developers and builders who try to keep WordPress sites running smoothly. Reading the changelogs, testing updates locally and paying attention to the details has helped me to fend off disaster more than once, and now I want to help every WordPress site owner or manager have better tools to do the same.
Here's a quick video that shows the power of WP Lookout's tracking features:
If you're ready to go, it's fast and free to get started with tracking.
You can read more in our documentation about what WP Lookout does, how tracking works, creating and managing trackers, managing your notifications and more.
If you have any questions or comments, I hope you'll drop us a note. You can also find me at my personal website and on Twitter at @ChrisHardie.