New trackers: ACF Pro, SearchWP, Gravity Forms, FacetWP, Users Insights, WP Rocket
We've been busy adding new kinds of tracking options to WP Lookout! We heard your requests and these paid plugins are now available for tracking in your WP Lookout account: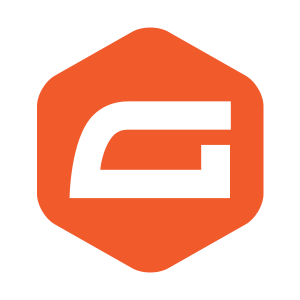 For each plugin you want to track, just add it to your list of trackers: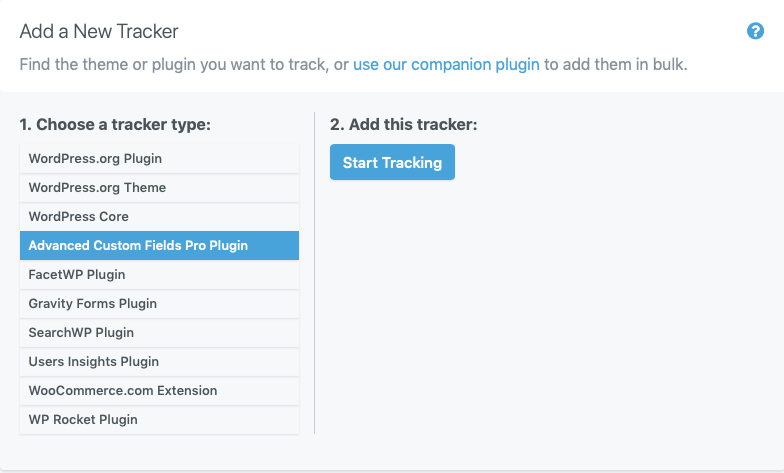 Then, any time WP Lookout detects a new version or a changelog update, we'll let you know! Read more about how tracking works.
We're adding more on a regular basis. If you have suggestions for paid plugins or themes that we don't yet support, please let us know.
We've also added some improved filtering and sorting in your tracking activity display so that you can quickly find the tracking events you care about. You can select specific themes or plugins, or choose which particular tracking event types to show. You can also choose to display only security-related tracking events (usually, a changelog update that mentions a security fix):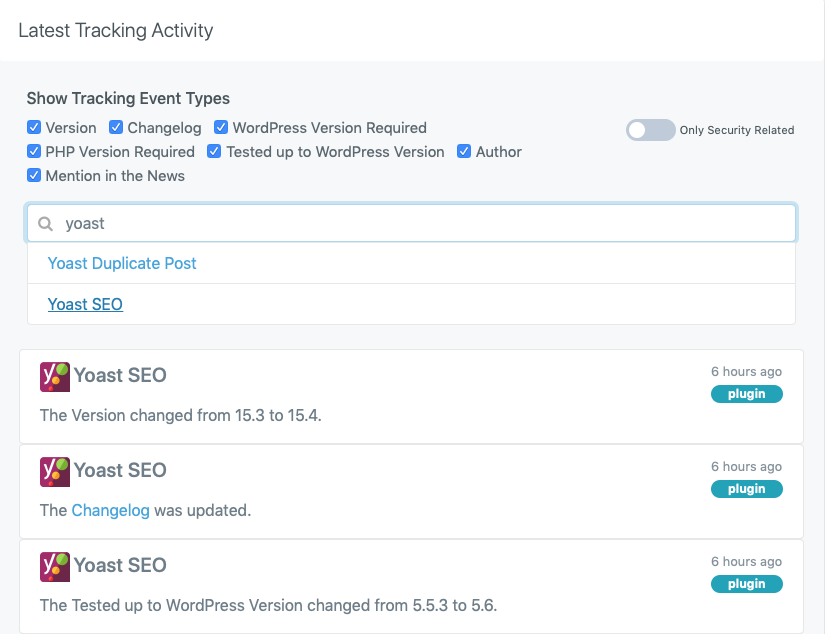 Enjoy these updates. More great features are coming soon!
(WP Lookout is not affiliated with or endorsed by any of the plugins or plugin authors listed above.)