Introducing the new tracker details view
WP Lookout now offers a helpful, consolidated view of everything we know about an individual plugin or theme that you're tracking. (If you haven't already, sign up for a free account to start tracking!) When you click on a tracker name from the Latest Activity view or Tracker Management view, you'll be taken to this new details page.
Using the Rank Math plugin, here's an example of what it looks like: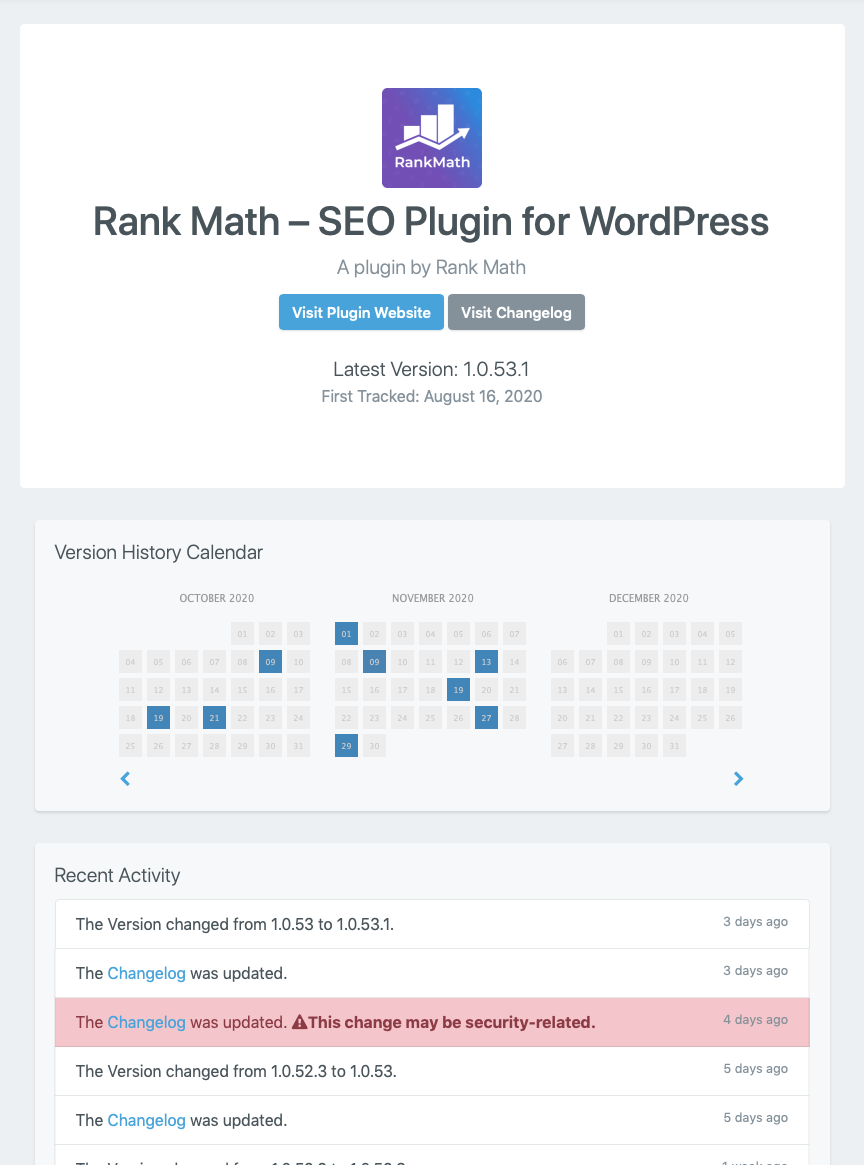 At the top of the details screen, you get a quick snapshot of the plugin or theme: the icon or image, the name, the author, links to the plugin or theme's website and changelog, and the latest version we've tracked. We also list the date the item was first tracked at WP Lookout.
If you're using our companion plugin to automatically load themes and plugins into your WP Lookout account, the tracker details page will display a list of your WordPress sites where the tracker is installed:

You can click through to each site to see the status of the plugin and take further action from there. (In the future, we'll show you even more helpful details about the status of each plugin on each of your sites.)
The Version History Calendar helps you visualize how often a plugin or theme is releasing new versions. The Rank Math plugin has a nice, frequent release schedule:
The Recent Activity view duplicates what's on the overall tracking activity history view, but just for this single tracker.
And if you scroll to the bottom, you'll see a visualization of other interesting metrics such as average user rating or the changes in time for a plugin's recently created and open support threads.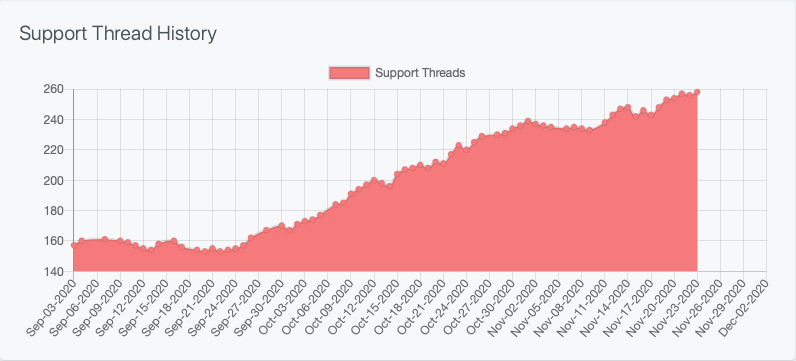 These help give you a better understanding of any fluctuations in user satisfaction or unexpected problems with a new release.
We'll be adding other helpful details to this view soon.
While a theme or plugin's own directory entry or homepage is always going to be your best source for the latest information about that item, the WP Lookout tracker details view will help you stay on top of how a given piece of software is changing over time, and what that means for the WordPress sites that depend on it.