Easy Slack notifications about plugin and theme updates
It's now easier than ever to set up notifications in a Slack channel for changes to the WordPress themes and plugins that you care about. Slack notifications can be used instead of or in addition to email notifications in WP Lookout.
For Slack notifications, select the Slack notification method when adding a new notification destination:

When you click on the "Add to Slack" button, you'll be taken to an authorization page where you can confirm that you want to add the WP Lookout bot to your Slack workspace, and select a channel where you want updates to be posted.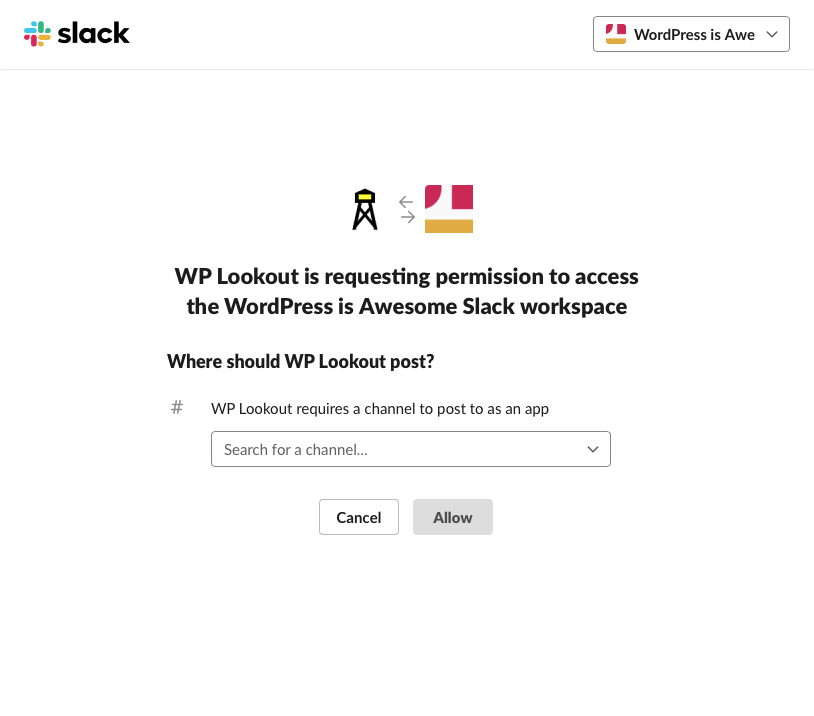 The WP Lookout Slack app is only used to send messages from WP Lookout to your Slack workspace; no other access is granted and no activity from your Slack workspace is transmitted back to WP Lookout.
Once the connection is complete, you'll start to see new updates in the Slack channel you selected: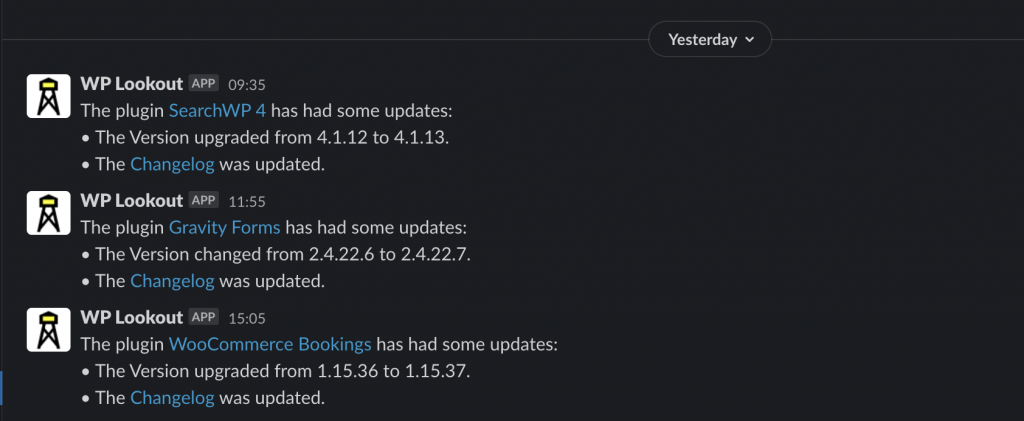 To stop Slack notifications and remove the WP Lookout bot's authorization to post in your Slack workspace, simply remove the Slack notification destination.
For more information about configuring different kinds of notification destinations, see our documentation on managing notifications.
Are you ready to start getting Slack notifications when a WordPress plugin or WordPress plugin you use has a new version update? Create your free WP Lookout account now.